Awesome (1009)
NASA's New Horizons Spacecraft Flies By Pluto!
In 2006 (just a few months before Pluto was downgraded to a dwarf planet), NASA launched the New Horizon probe. Over the last 9 years, the probe has traveled 3 billion miles. During its journey, New Horizon has sent various images to Earth of the dwarf planet and its moon.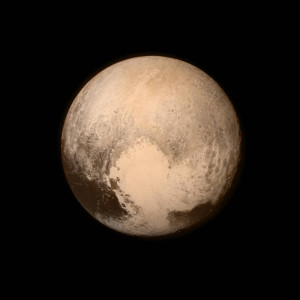 But today, at 7:49 am, the probe made its closest pass by Pluto, coming within 7,800 miles of the surface! Several hours early (on Monday), New Horizons sent down the clearest image to date of the dwarf planet. The New Horizons mission crew appeared overwhelmingly excited as the images came in.
The @NASANewHorizons team reacts to seeing images of Pluto #PlutoFlyby @nasahqphoto pic.twitter.com/E8BODPnvg9

— NASA Goddard (@NASAGoddard) July 14, 2015
New Horizons will continue to send down additional pictures to NASA in the next several days. The first high-resolution images are expected to arrive to NASA on Wednesday.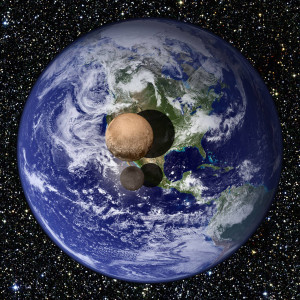 The size of Pluto & its moon in comparison to the Earth
The fact that we have technology capable of creating these images and sending this data across several billion miles is absolutely amazing. We are so excited to see the rest of the awesome photos of Pluto in the coming days!