Awesome (1009)
Jessica Cox Is The World's First Licensed Armless Pilot!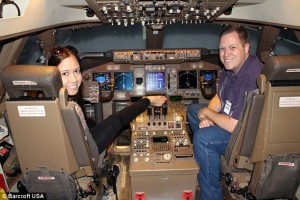 Jessica Cox is a black belt in Taekwondo, a scuba diver, a piano player, and a licensed pilot, which is absolutely AMAZING considering that she was born without arms!
As a child, Jessica used prosthetic arms, but at age 14 she decided to ditch the prosthetics and began using her feet to complete everyday tasks. She said that many people believed that not having arms was a limitation, but she set out to prove them all wrong.
In 2008, Jessica became the very first licensed armless pilot. Today, she embarks on many worldwide adventures with her husband and has become an incredible motivational speaker.
Check out this awesome short documentary in which Jessica talks about her journey and how she hopes to inspire others with her story!
Video Source: Barcroft TV via YouTube
Article by: Alissa Fairchild > Twitter