Awesome (1009)
Flight Attendant Is Spreading Happiness Through Her Random Acts Of Kindness
Flight attendant Taylor Tippett has made it her mission to spread positivity around the world–and she does it while being 30,000 feet in the air.
With the hashtag #WordsFromTheWindowSeat, she hopes to inspire people to have the best day ever. She spreads message like the ones below: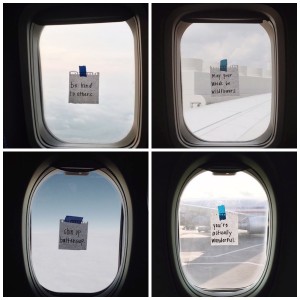 We are so inspired by Taylor and can't wait to spread positivity through #WordsFromTheWindowSeat!
Video Source: Seeker Stories via YouTube
Alissa Fairchild > Twitter